CNN Belief Blog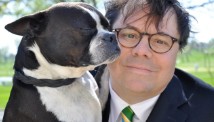 Editor's Note: The Rev. Ian Punnett is the author of "How to Pray When You're Pissed at God (Or Anyone Else For That Matter)" and a veteran talk show host. He has been married for 28 years and is the father of two college age boys.
By Ian Punnett, Special to CNN

(CNN) — "God never gives us more than we can handle."
God, have I learned to hate that cliche.
As a clergy person, as a hospital chaplain intern and as a father, I have come to believe that, at best, that platitude is a classic example of meaningless bumper-sticker theology. It's easily said and only makes sense when it goes by you so fast you don't have time to think about it.
At worst, however, claiming that God scales a tragedy up or down depending on our ability to handle loss is as heartless as it is thoughtless.
View original post 569 more words